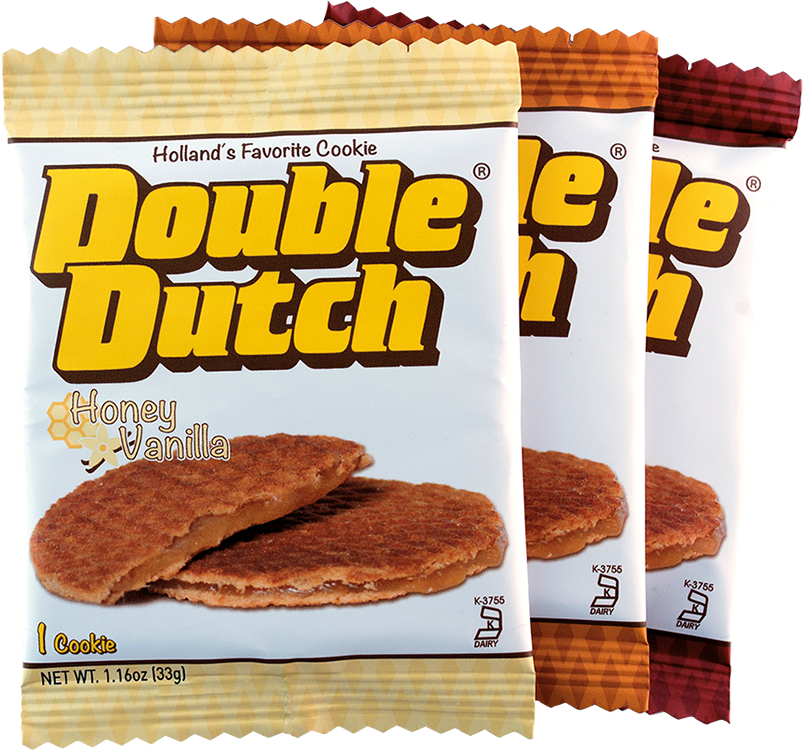 The perfect snack:
Dutch Stroopwafels
If you have never had a stroopwafel, you're in for a treat: a delicious, chewy, syrup-wafered cookie that's about to be your new best friend. Let us introduce you to the best cookie ever made.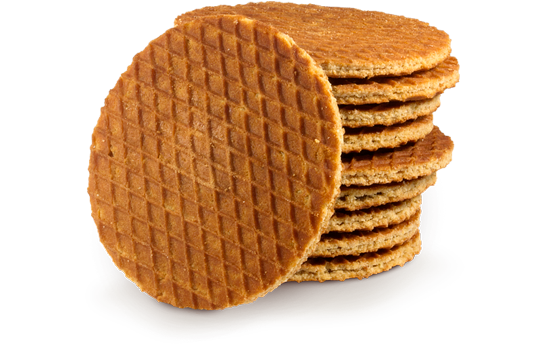 A Syrup waffle is a cookie baked by being pressed together using an iron, sliced through the middle while they are still steaming hot, and filled with a special syrup filling.
Using a closely guarded recipe brought over from Holland. We produce a syrup waffle in the same manner as those who started making them in the early 1800's. We are still importing many of our specialty ingredients directly from Holland to make the best possible stroopwafels. Even the Dutch are impressed when they taste our waffles.
Double Dutch has established a solid brand in the United States. Our delicious waffles can be found in thousands of stores across North America and we are growing every day. At Double Dutch we only believe in the tastiest syrup waffle fresh from our bakery. Our ingredient experts continue to work at our bakery to make the best chewy tasting waffles with top quality ingredients.