We are passionate about the Stroopwafels as we produce at our own bakery: Schep's Bakeries. Delivering quality is our surest way of satisfying our customers and we hope you enjoy every single bite.
Arie Schep, the former president of our bakery had always dreamed of coming to Canada. After visiting Canada in 1983 he fell in love with the country on the spot and decided to move his family to Canada. He did not want to lose his Dutch touch and after much thoughts decided to start baking stroopwafels (Syrup Waffle Cookies). In doing this he could stay in touch with his Dutch roots by importing the best ingredients from Holland and at the same time bring this wonderful product to the North American people.
What started out to be a small business of baking syrup waffles for small specialty stores, has over the years blossomed to the point of the waffle cookies being available in many of the larger retail stores in North America and the exporting of hundreds of millions of syrup waffles to the United States of America every year.
Fast forward to the present. Peter, Jacco and Jonathan now run the bakery and continue the strive of growing the business by adhering to the original family recipe, with the marketing flavor of the North American food industry. Our bakery has grown ever since the start and will continue to develop, but never with the Dutch family story out of sight.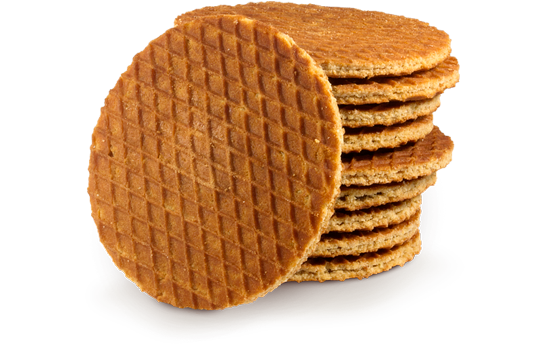 Interested in our delicious syrup waffles?
We take pride in our work and value our customers. Please contact us if you have any questions and we will do our best to accommodate your wishes!