Our cookie speaks for itself. We bake the freshest, tastiest, and highest quality stroopwafels. Our motto is 'the origional and the best'. We wouldn't claim it if it weren't true.
Double Dutch is your source for stroopwafels. We understand distribution and how to fill and sell through different channels and across different industries. We are not just a cookie. By understanding North American culture, we are creating a special brand by using the best quality ingredients to bake the best tasting waffles in the world.
The traditional waffles are filled with a natural caramel flavor. Double Dutch also created additional flavors like Honey/Vanilla and the latest American hype Maple. A wide variety of flavors like blueberry or chocolate can be created upon request.
Double Dutch is also proud to present the best tasting gluten free syrup waffle in the world. After extensive testing period, we have found the best gluten free ingredients to make the gluten free waffle just as tasty as the regular syrup waffle.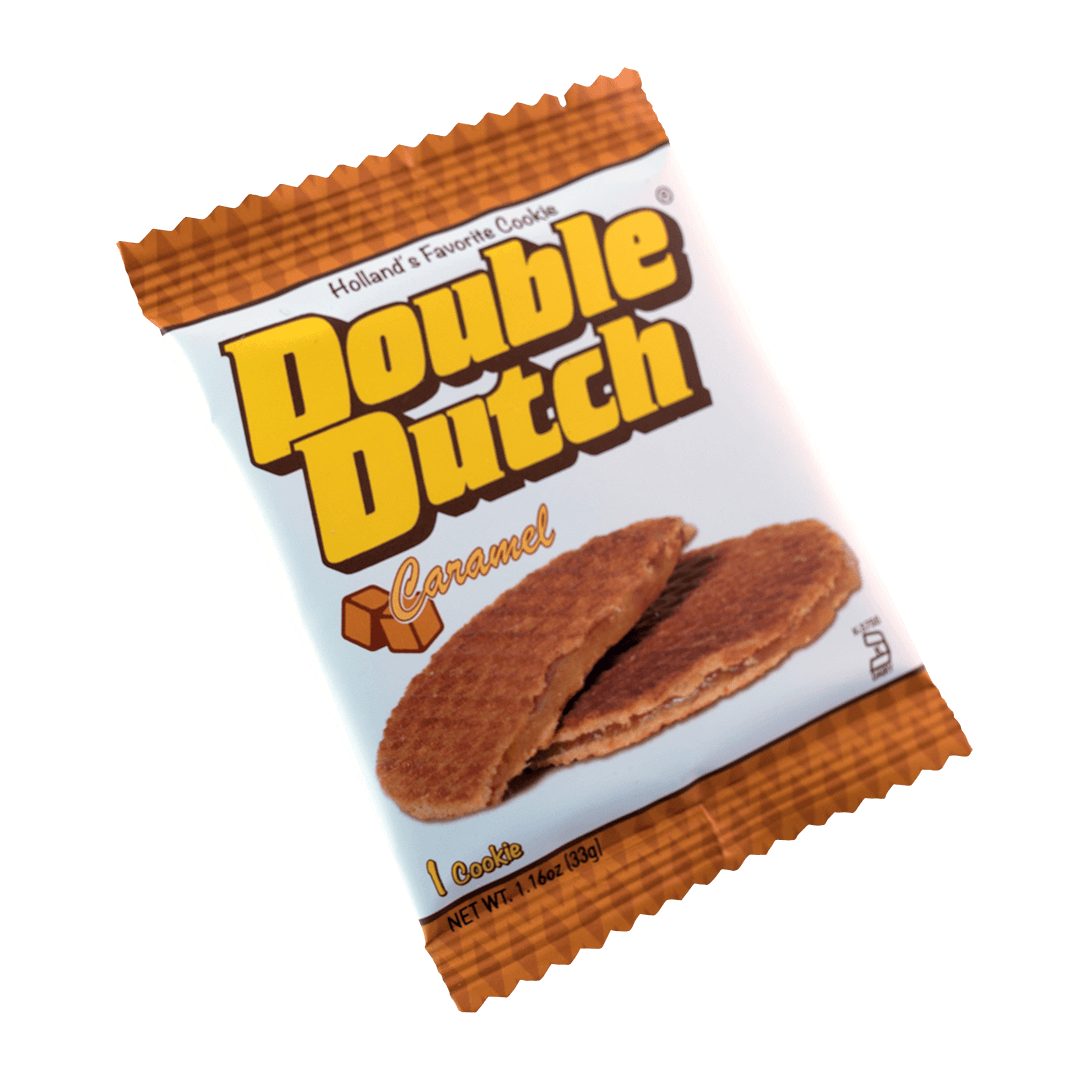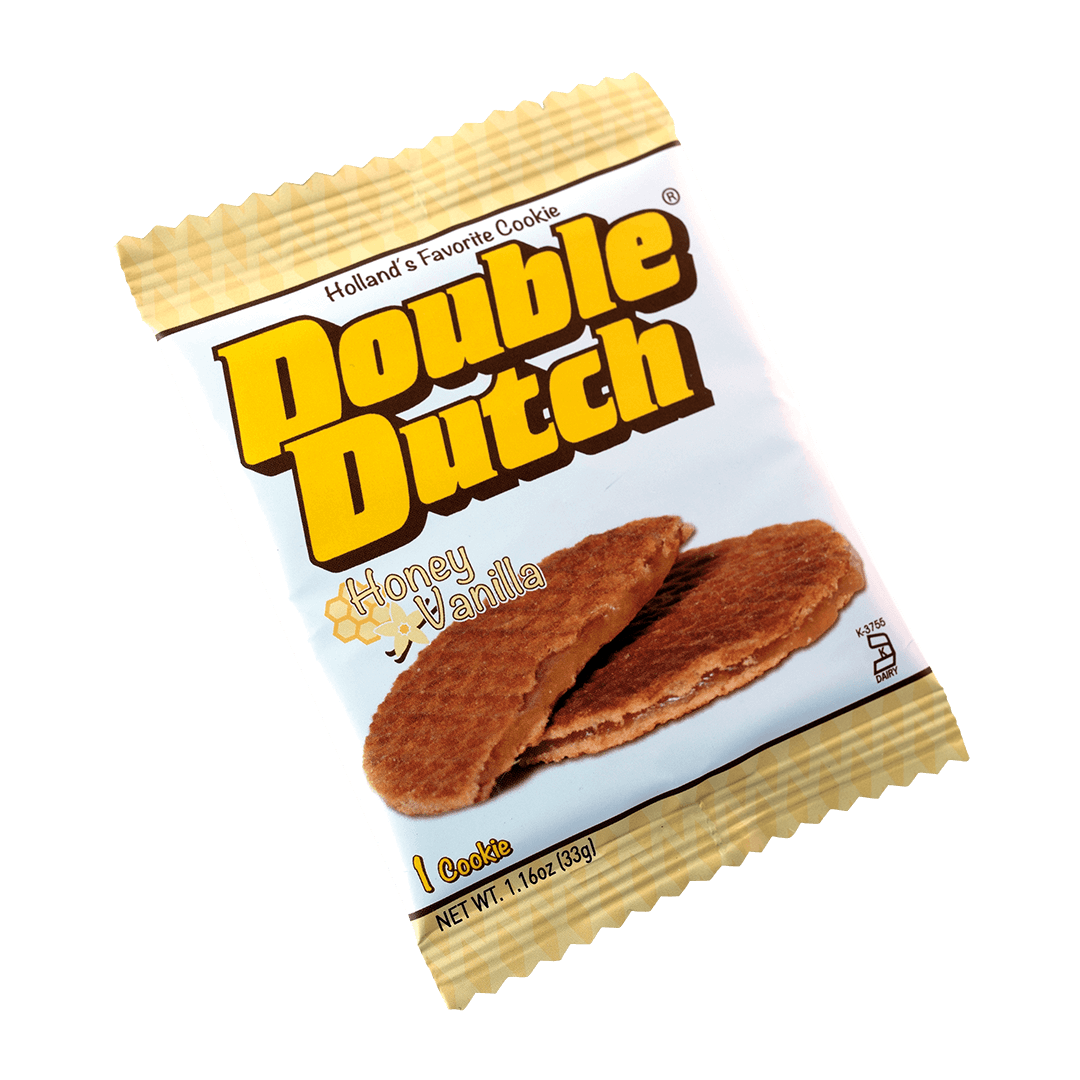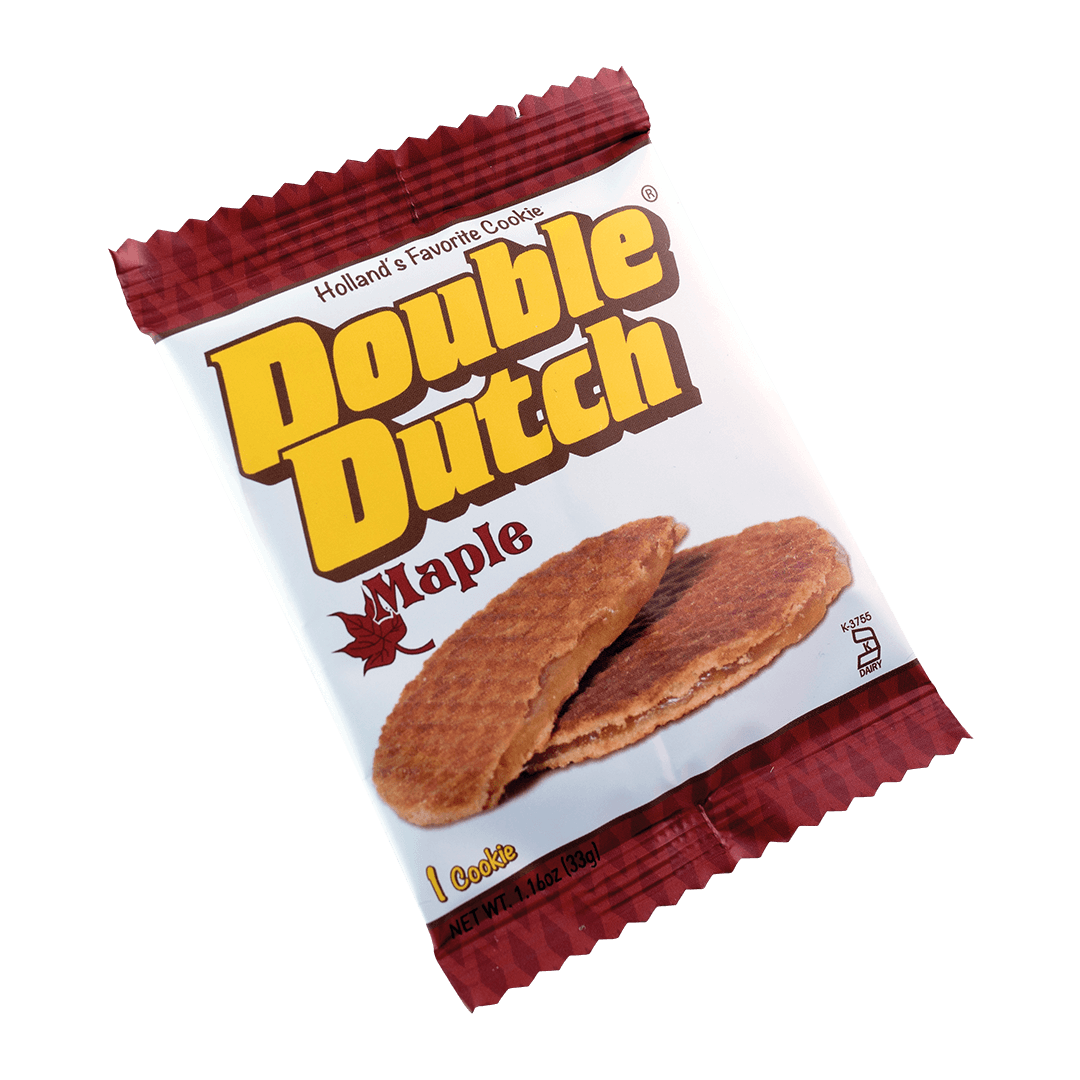 Our delicious, chewy, syrup-wafel is about to be your new best friend. Our packaging line starts with single wrapped caramel cookies. Packaged in display's including 16 waffles. Ideal for placement on your counter.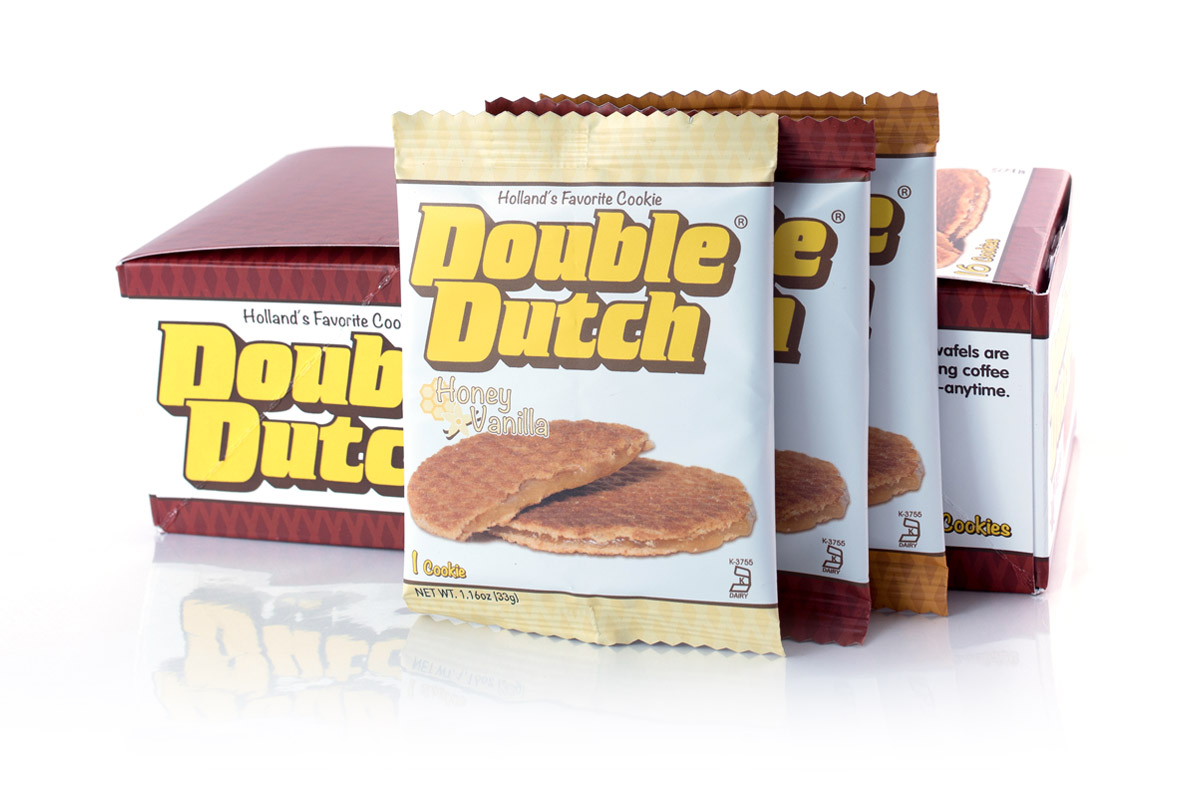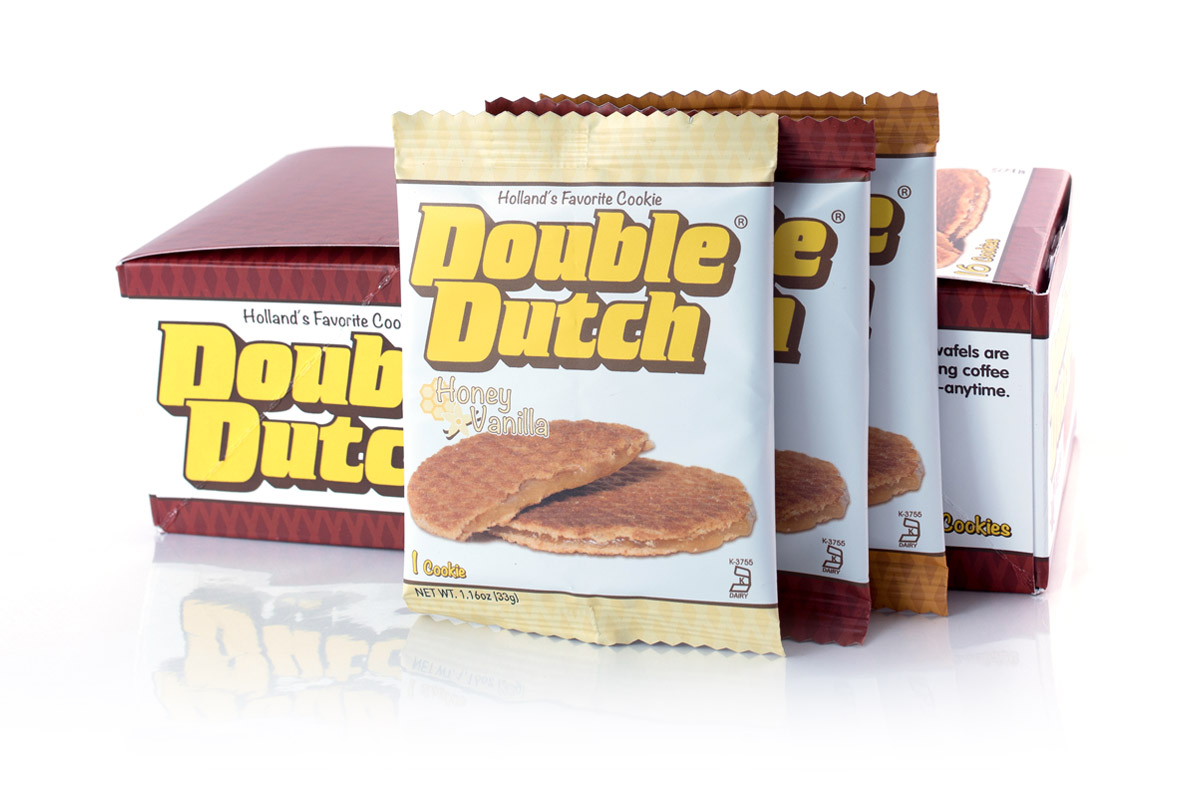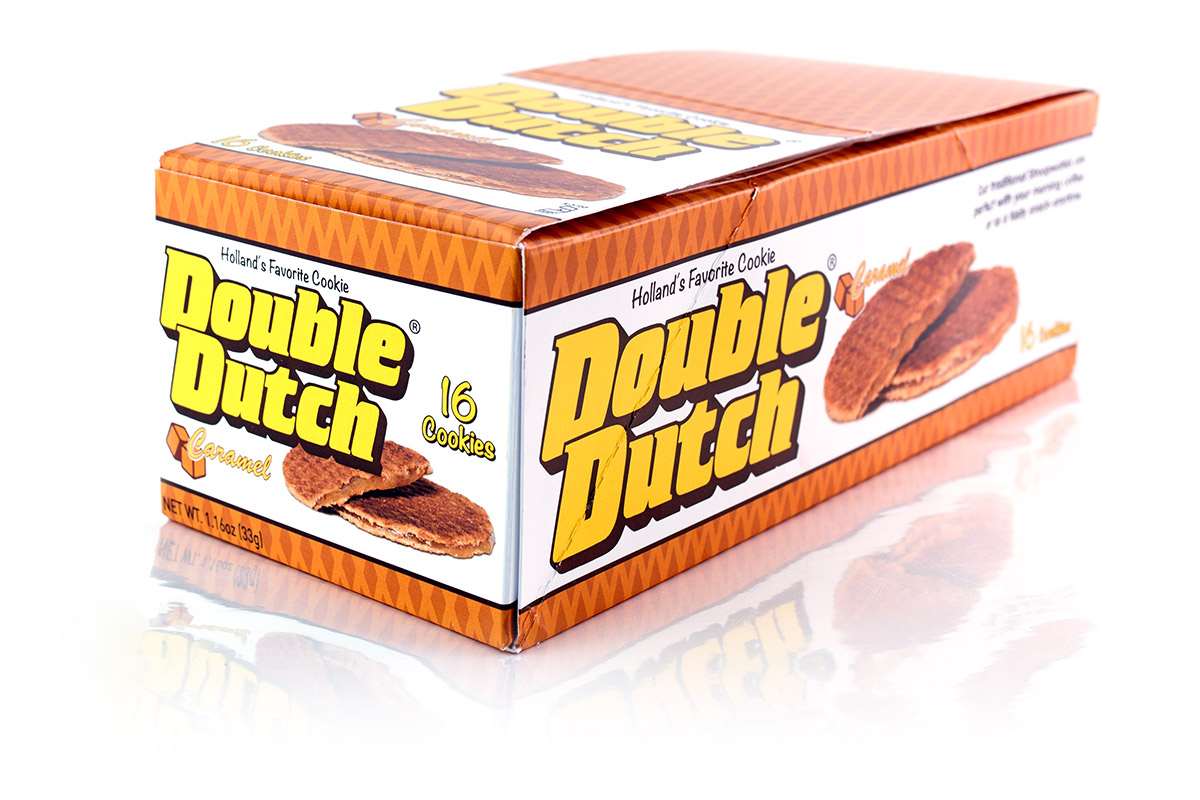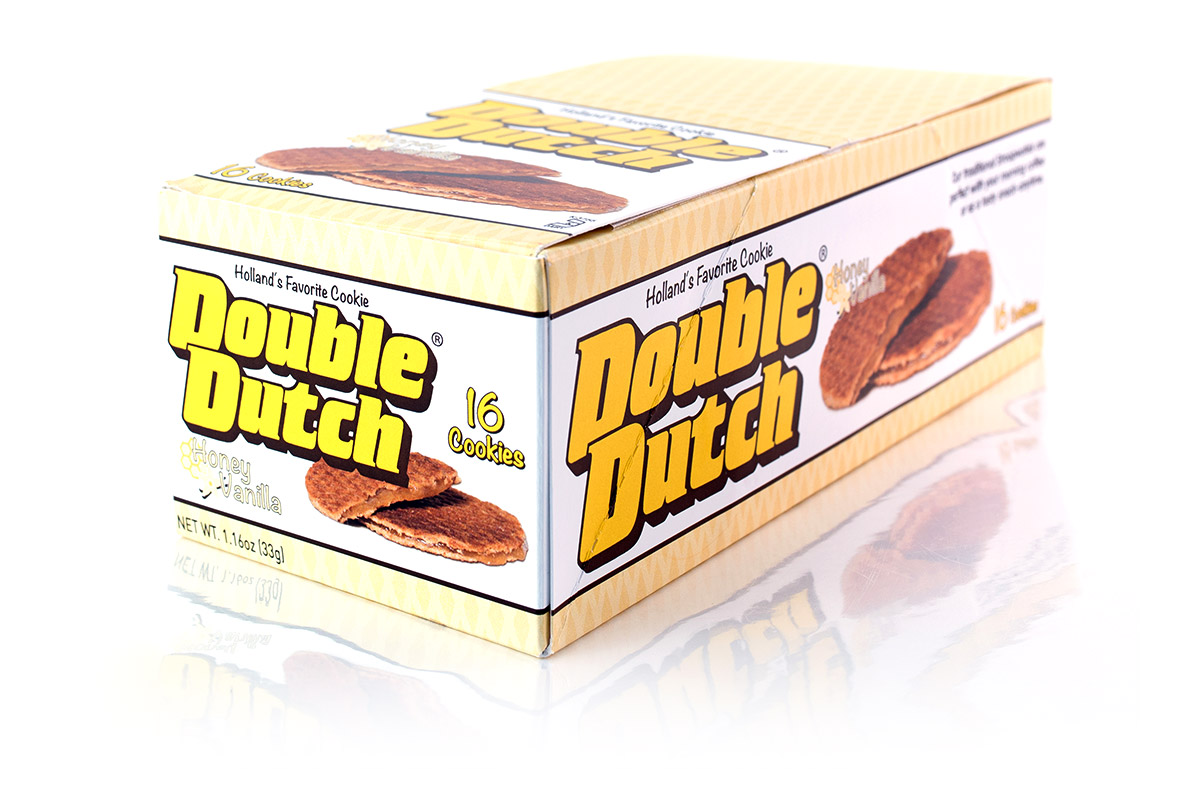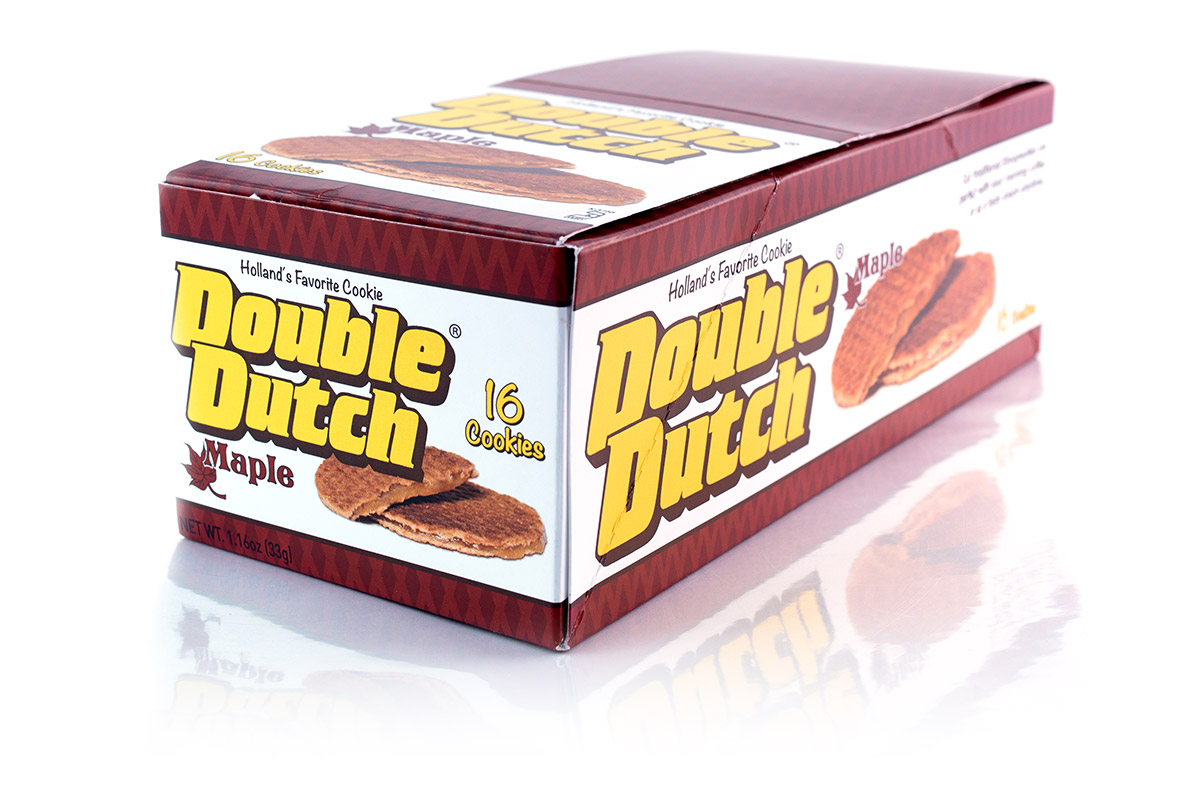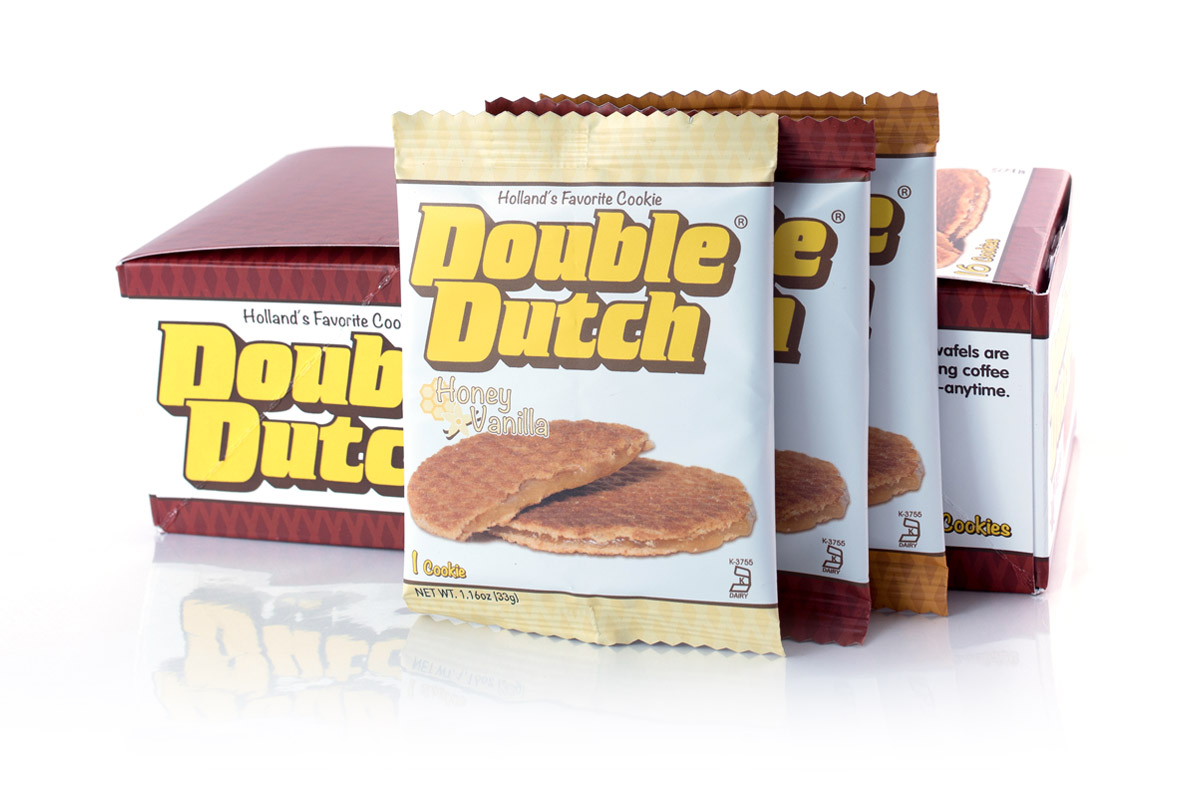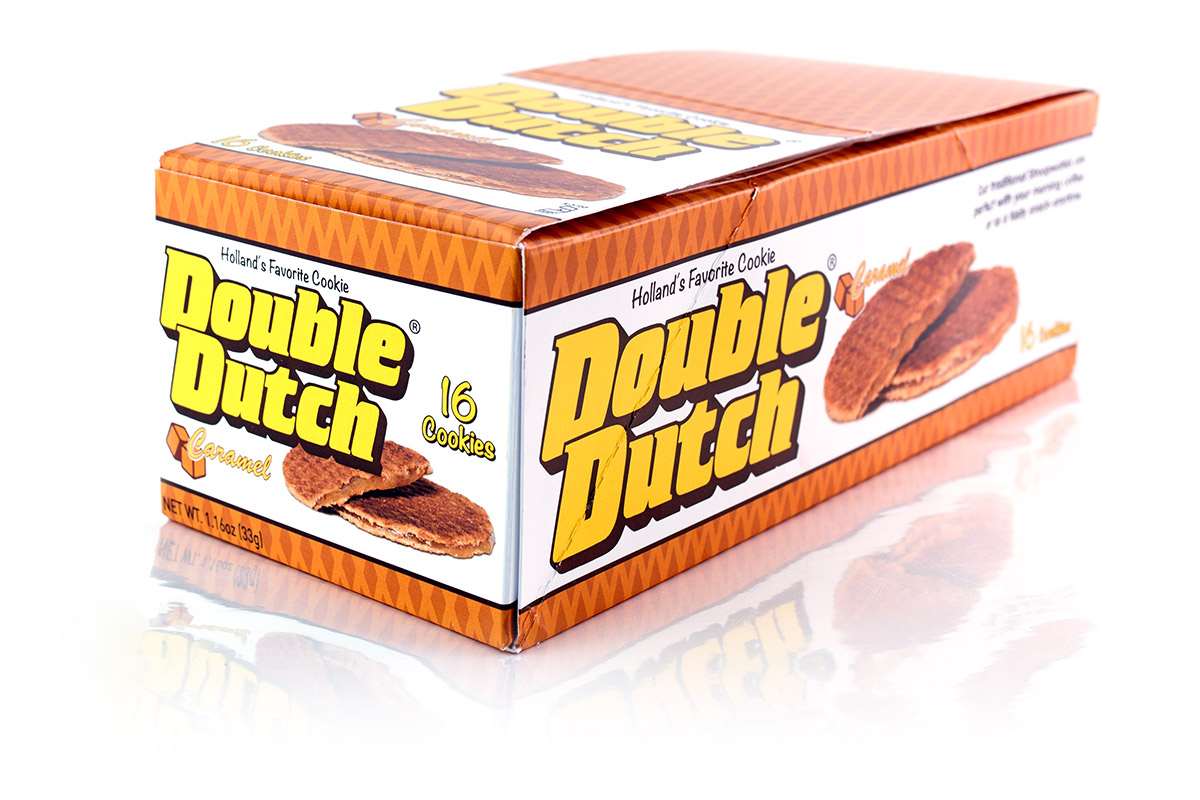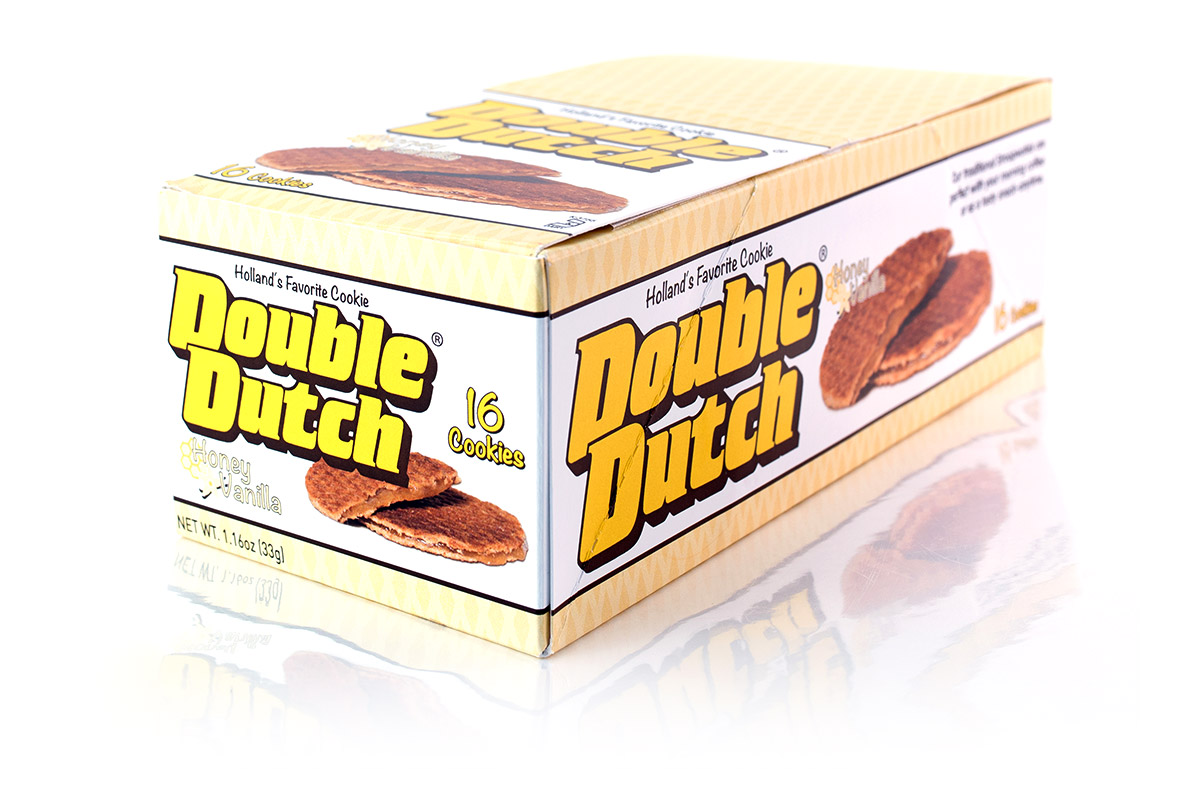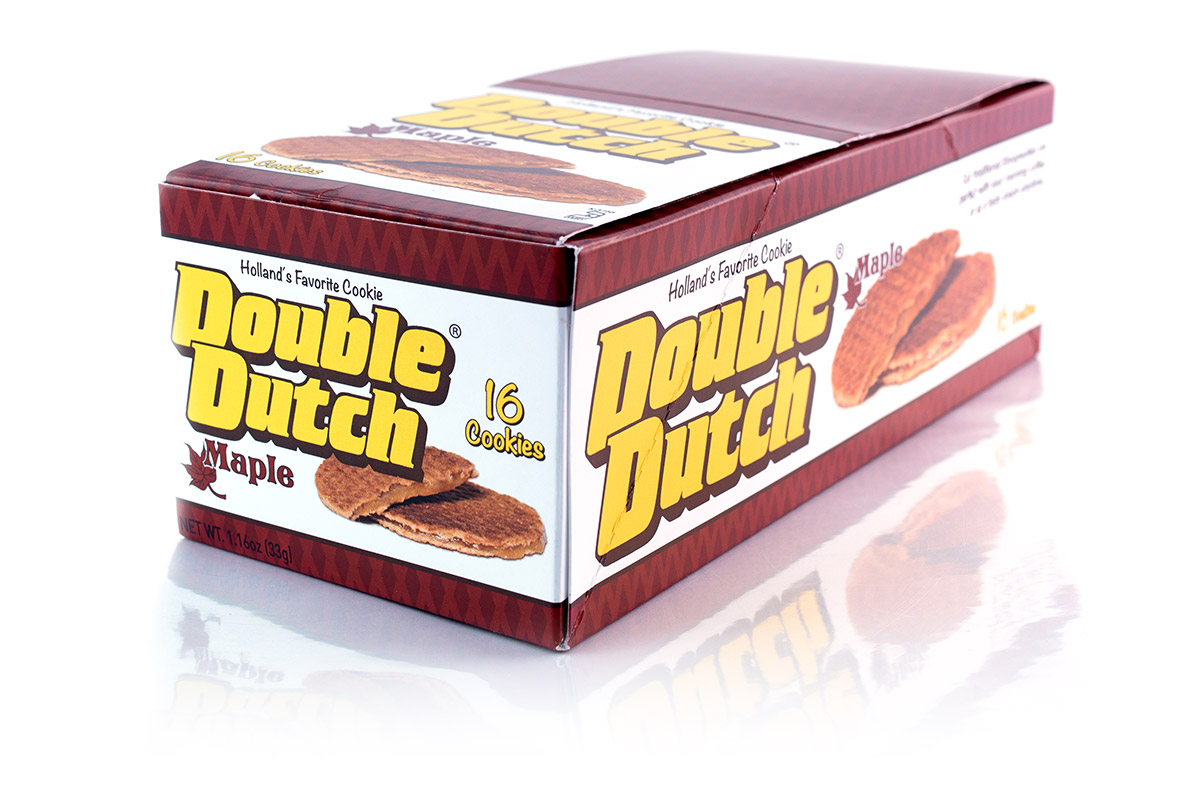 Double Dutch gives you more than just a 'stroopwafel' baked with the original recipe and star quality ingredients. Our best-seller product has 8 waffles packed in a box that gives great visibility on the shelves.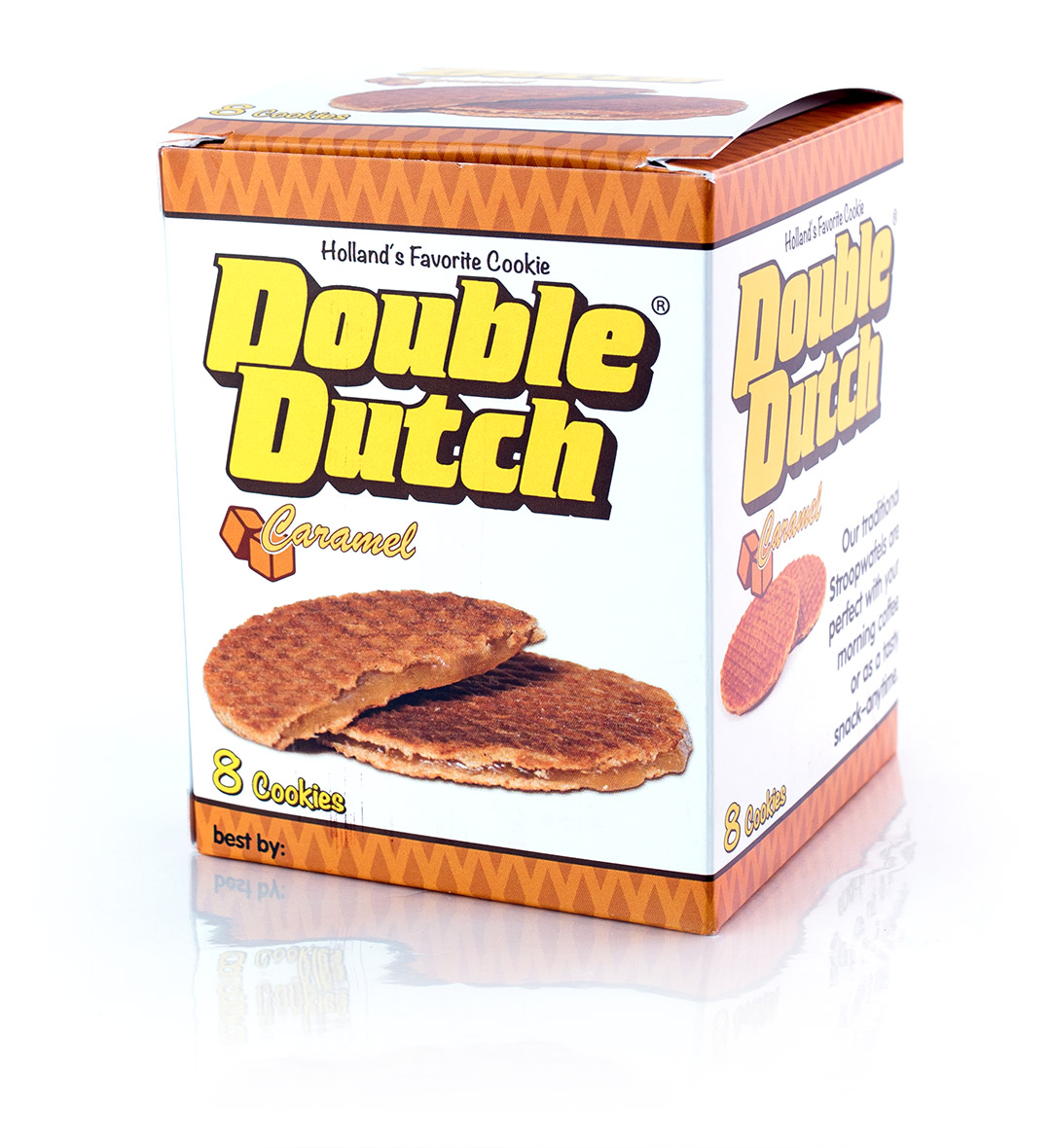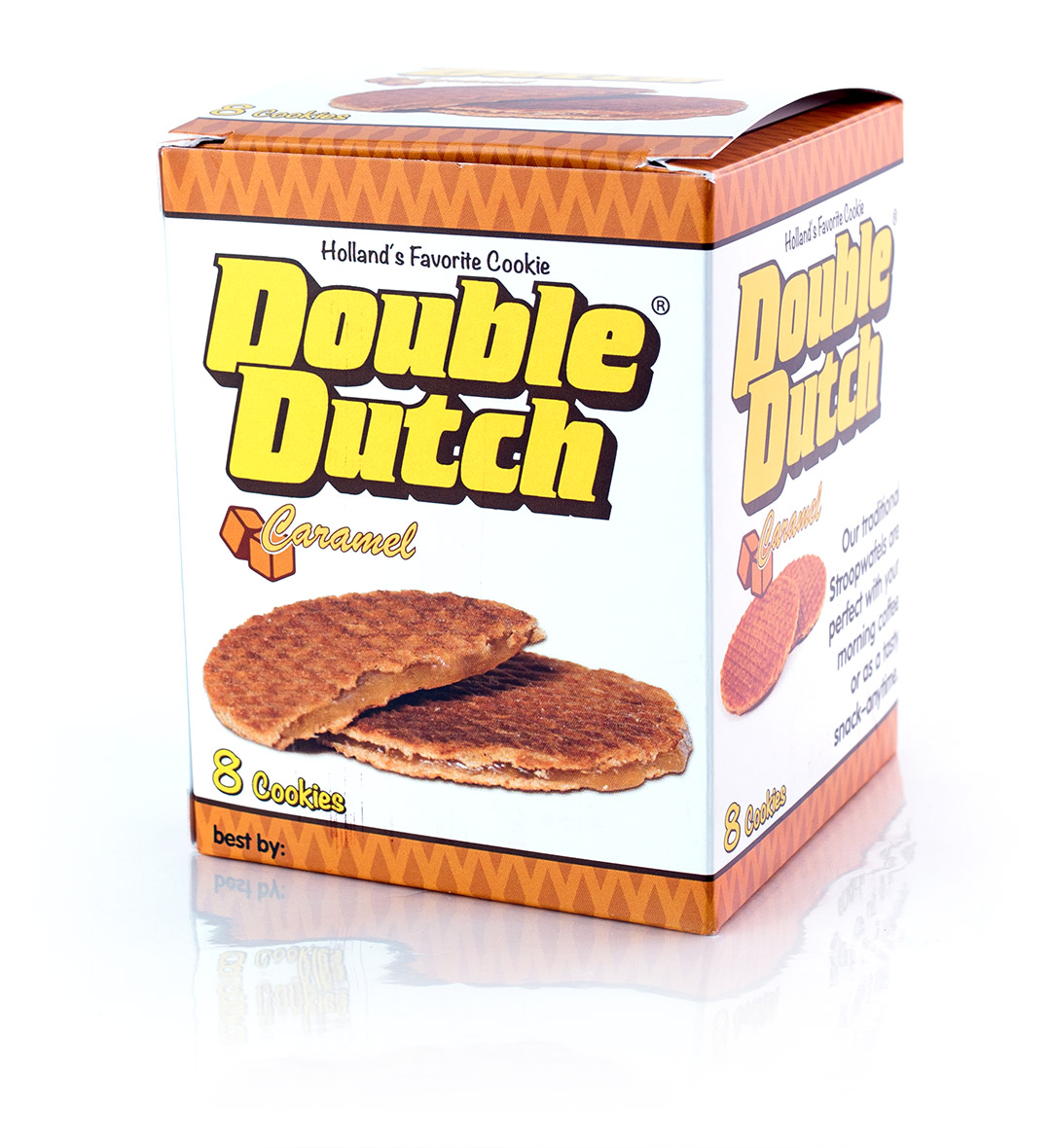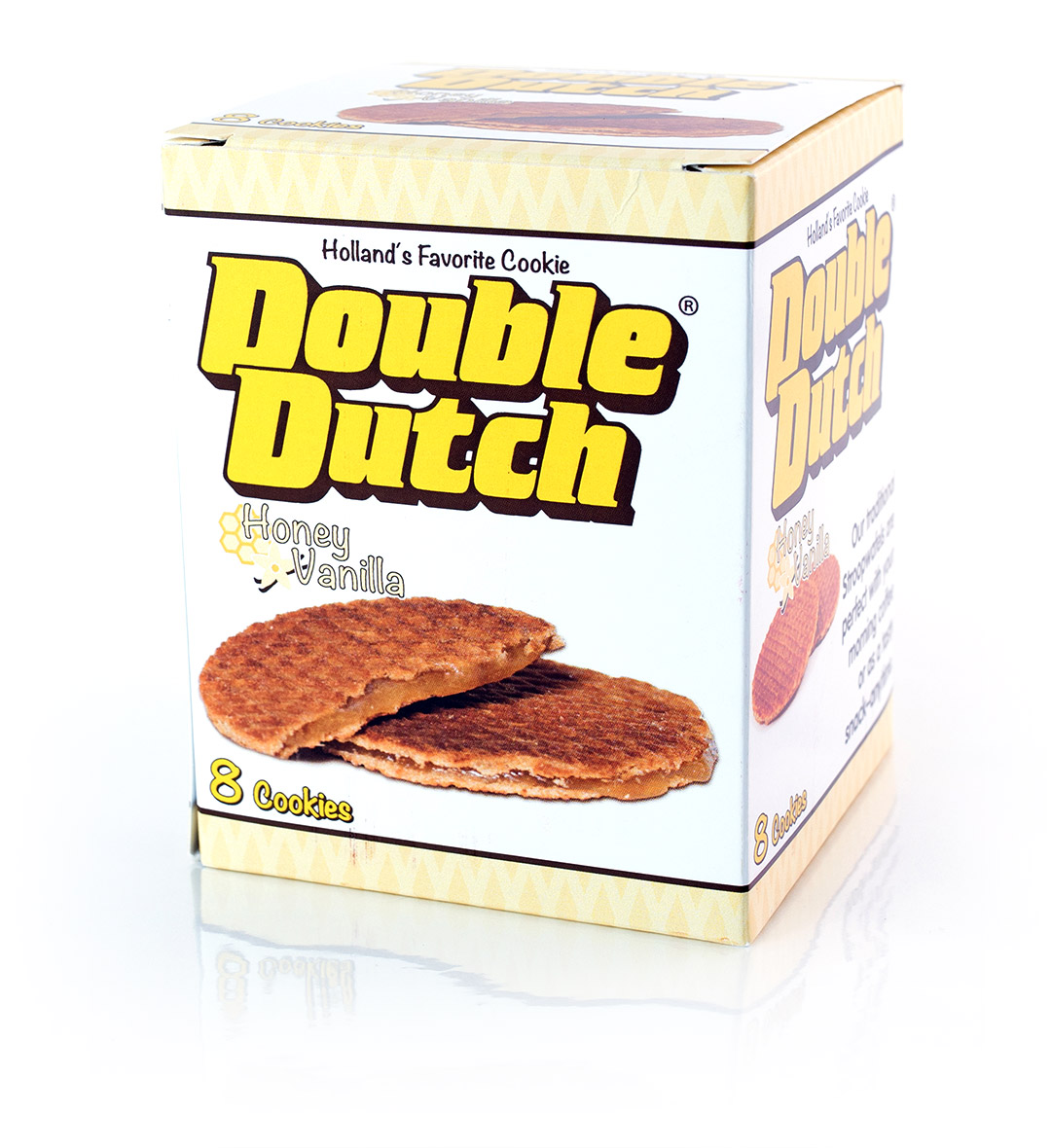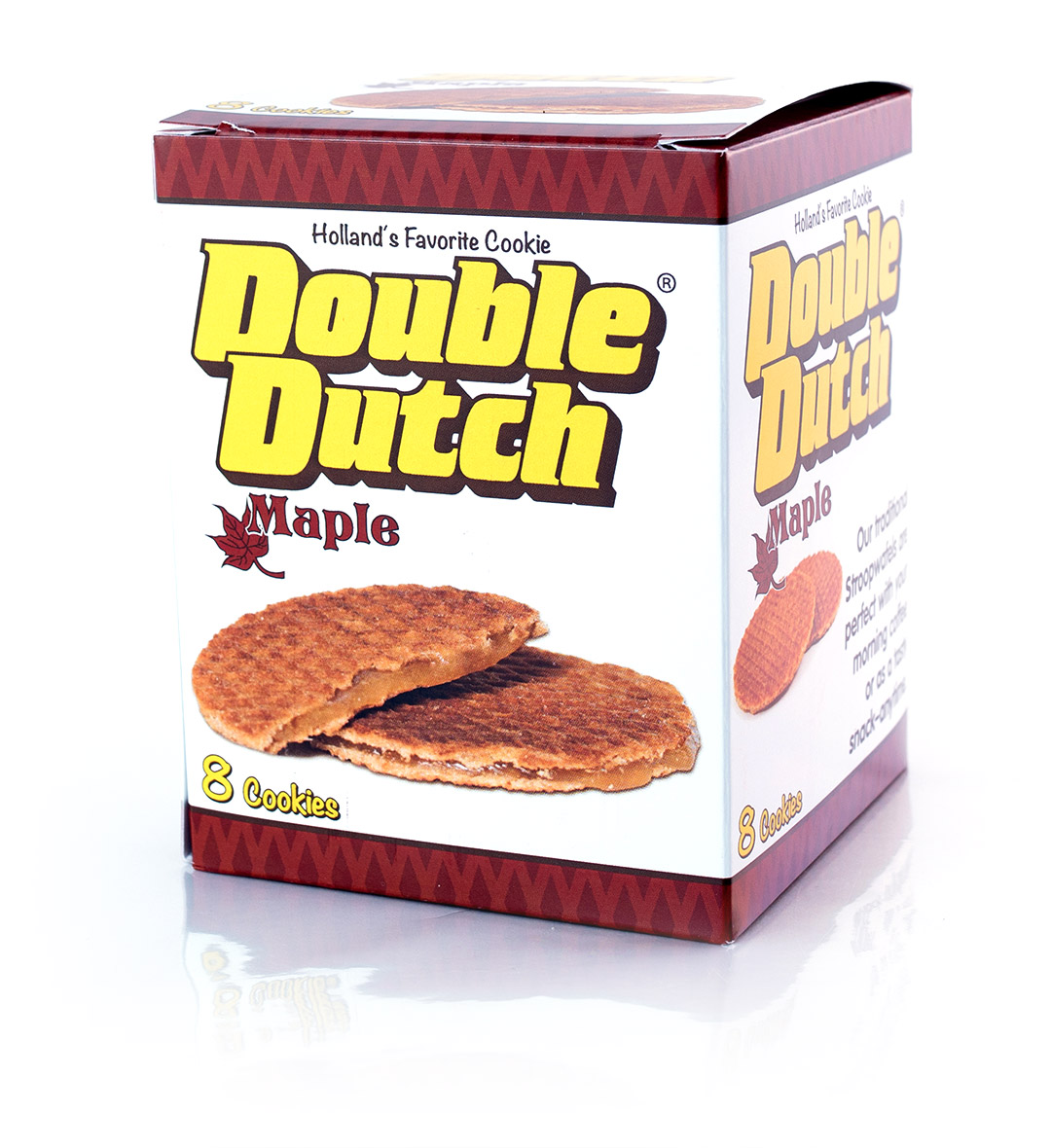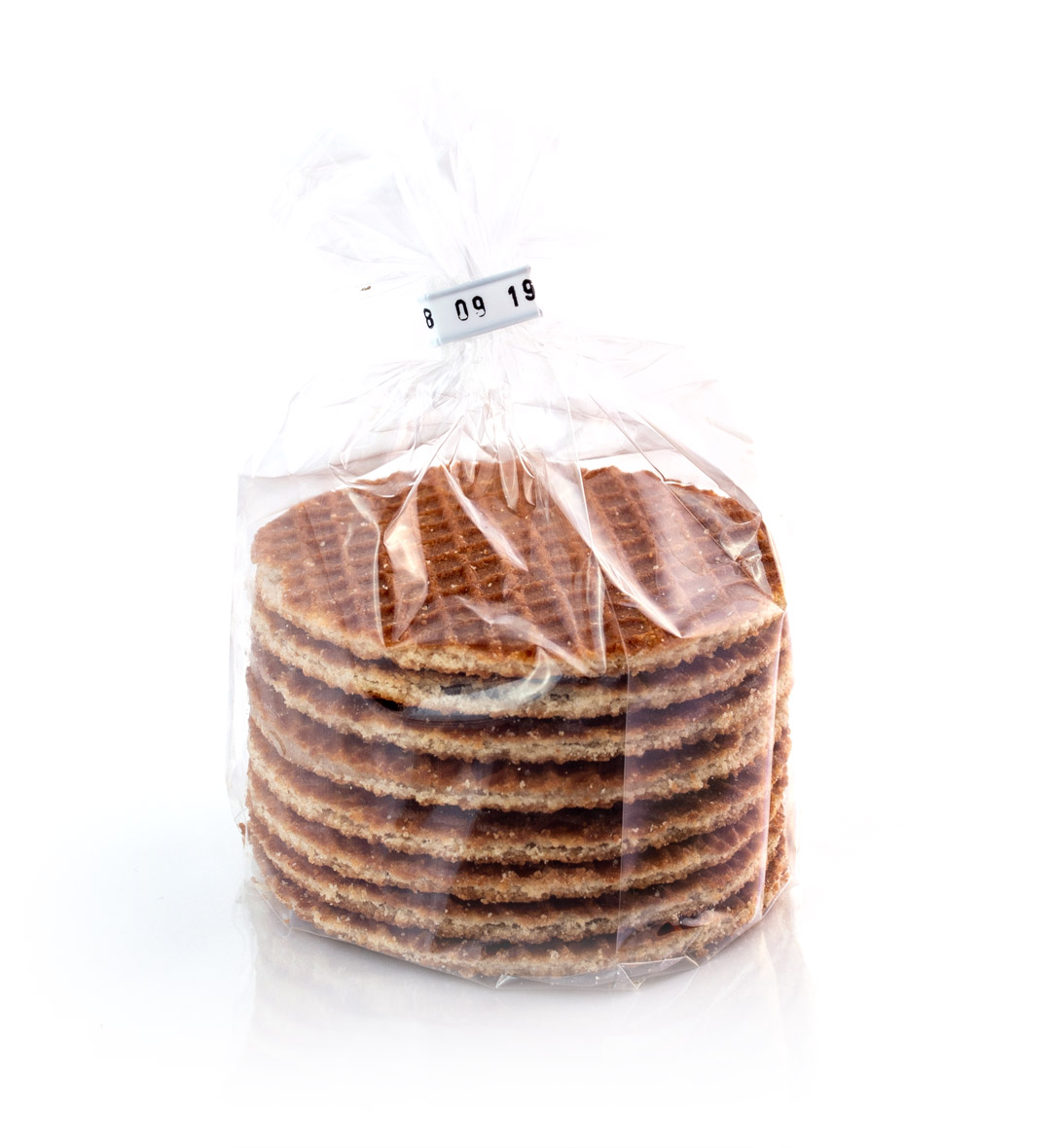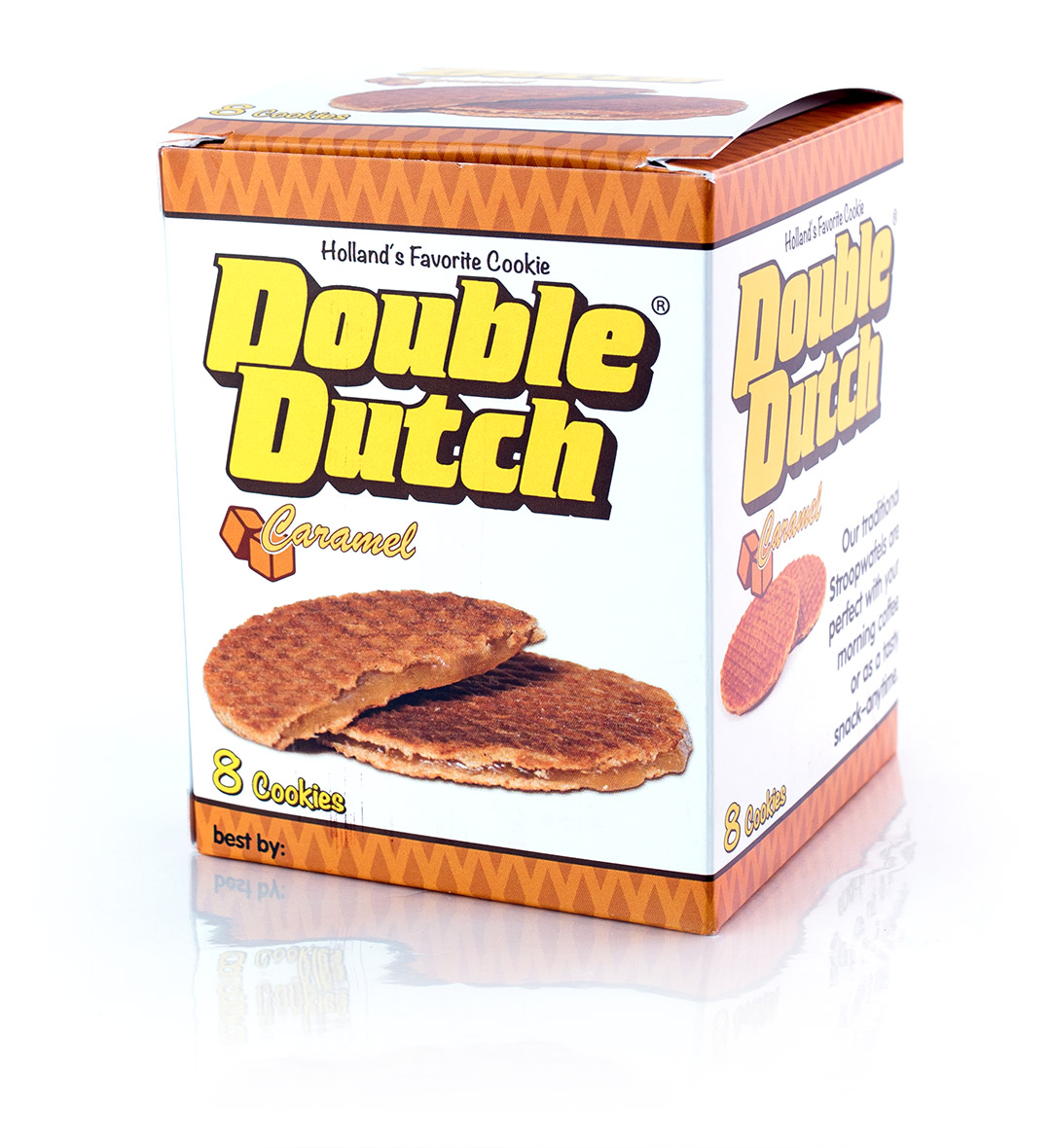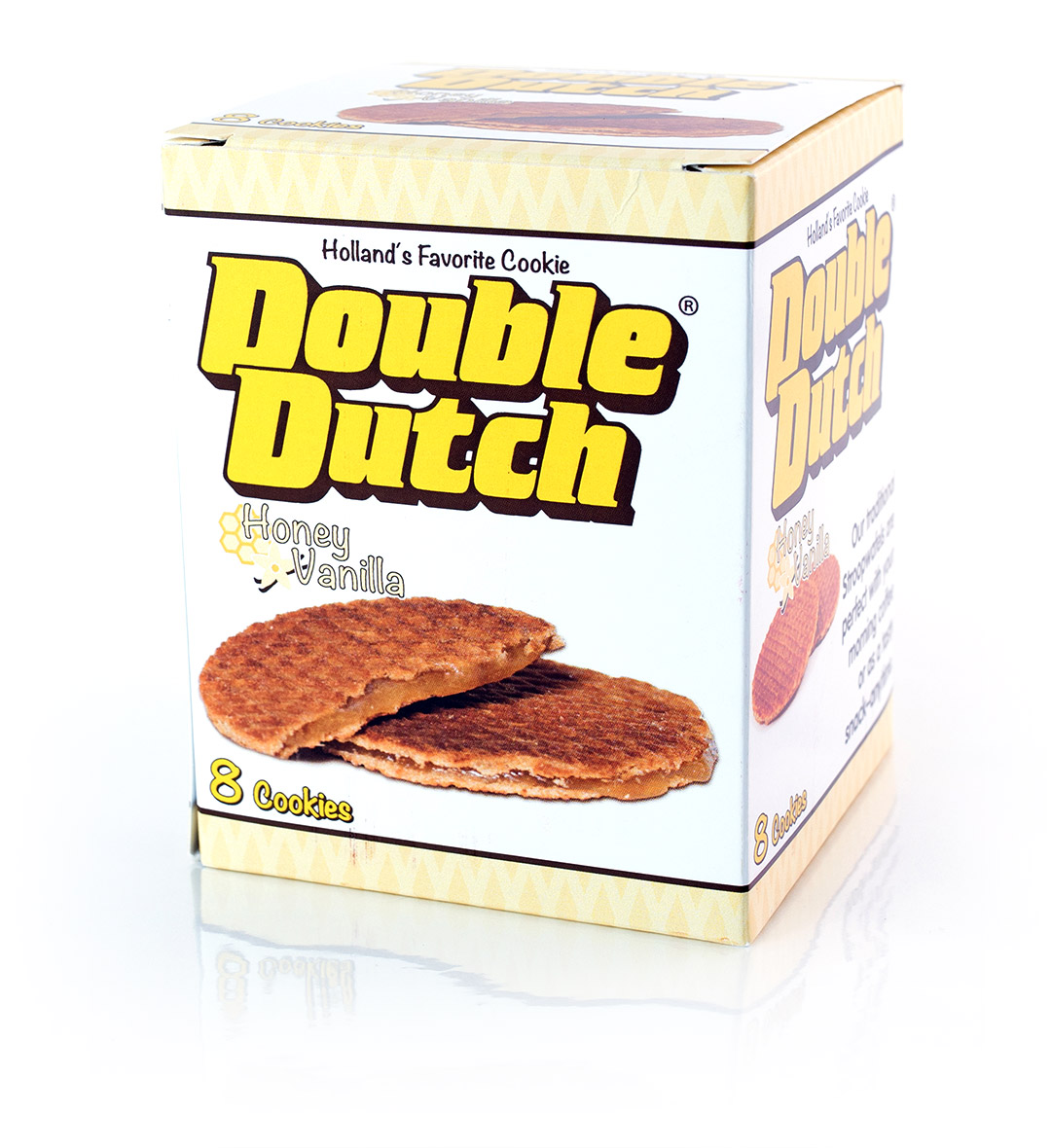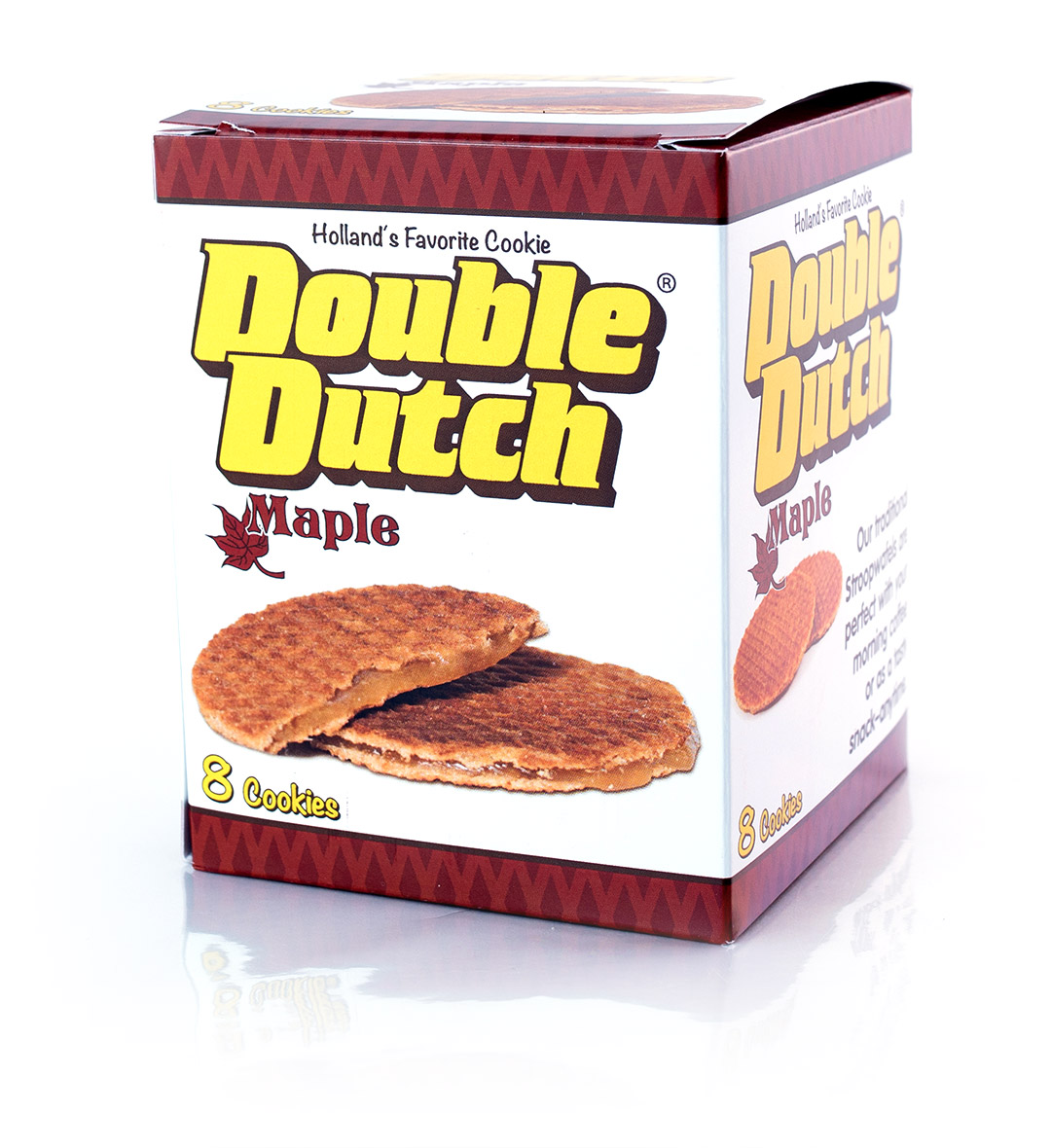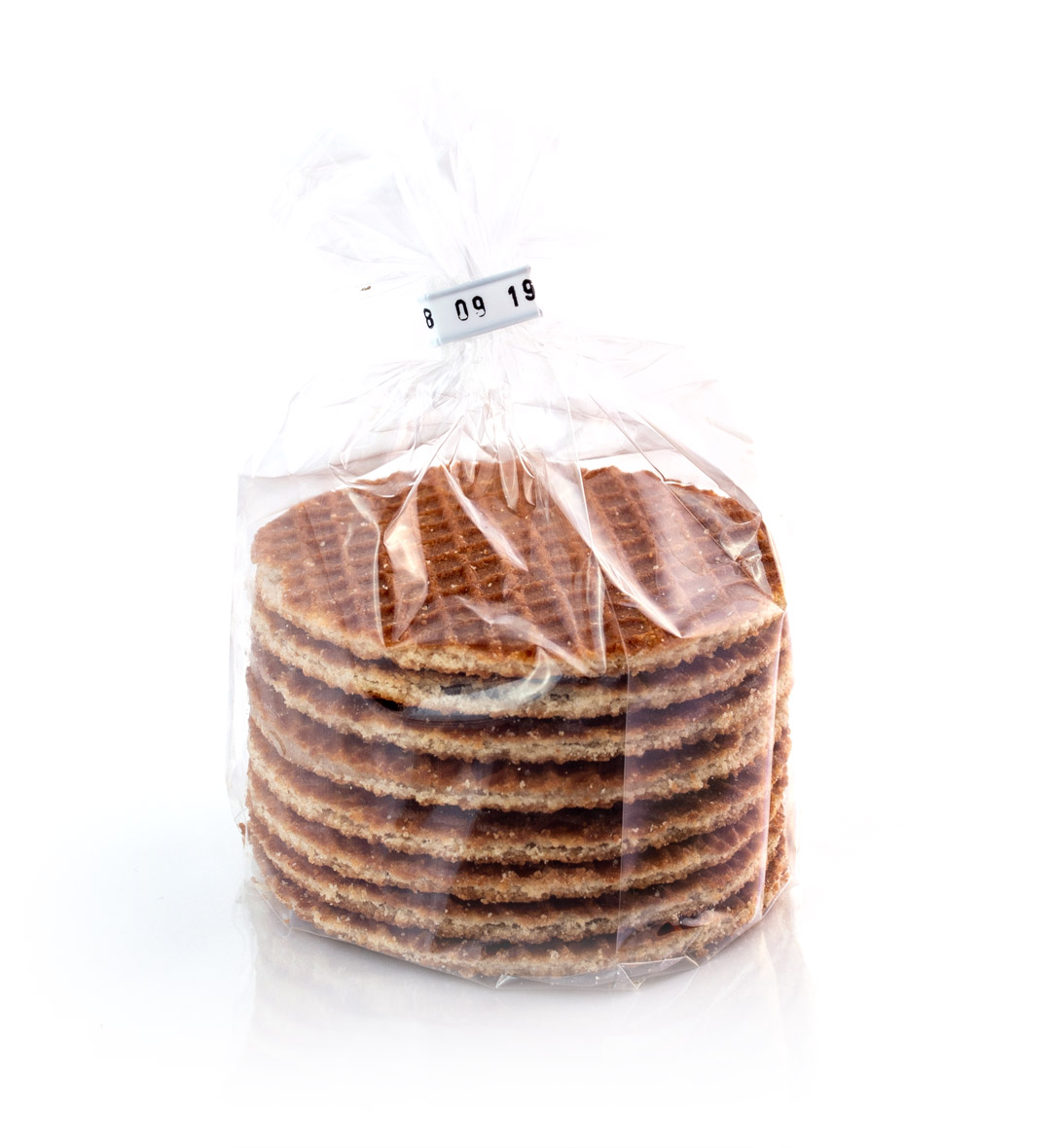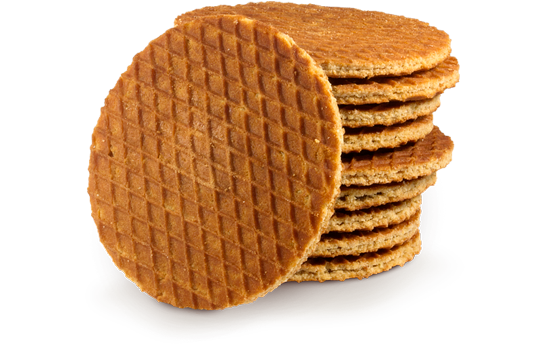 Interested in our delicious syrup waffles?
We take pride in our work and value our customers. Please contact us if you have any questions and we will do our best to accommodate your wishes!